Apogee 3300 Neo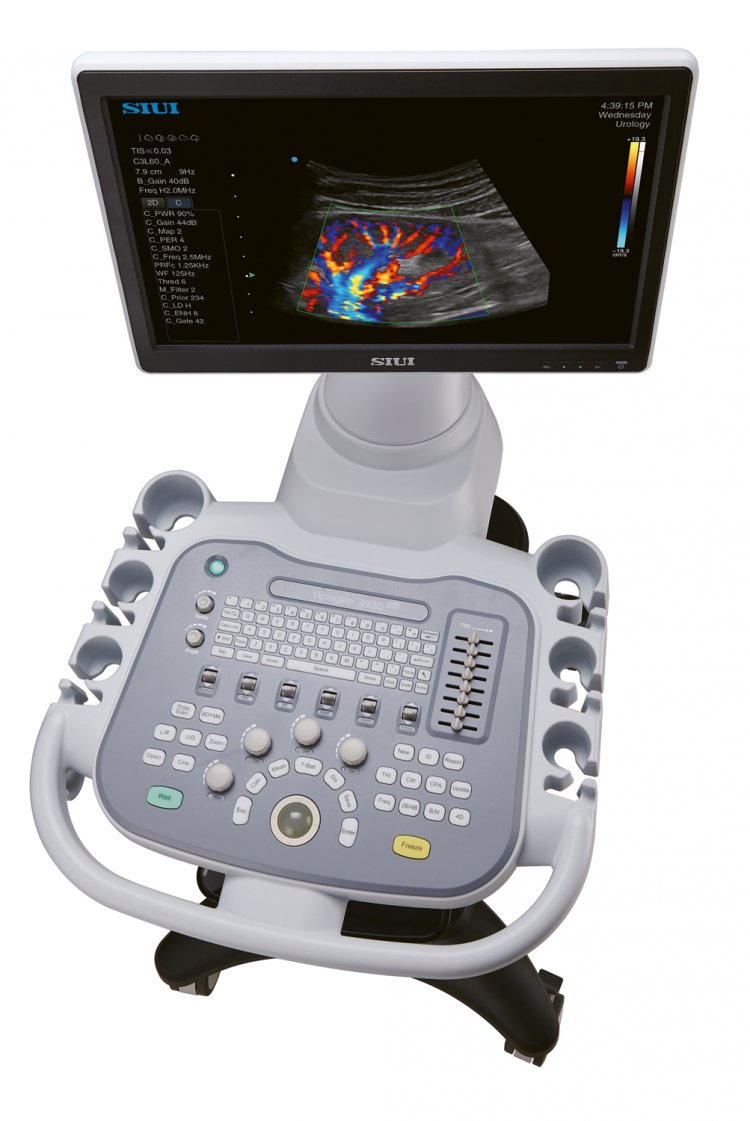 Apogee 3300 Neo Functions
Mode: B-mode, M-mode, Color / CPA / DPA-mode, PWD-mo- de, CW-mode, 3D & 4D-mode, Elastography-Mode
Scan format: 4D volume, Linear, Convex, Phased array, Micro-convex, Trans-vaginal, Trans-rectal, Bi-plane
Transducer inputs: 4
Highlights
Self-owned 4D technology and 4D volumetric probe
CW
Streamlined workflow: Auto EF, Smarchive, Intuitive control panel
4D: With self-owned 4D technology doctors can be easily achieved 4D image with various processing functions such as rotation zoom in/out and trim. Moreover 4D volume probes enable the system to real-time display volumetric information of fetus or organ conveniently and efficiently.
Continuous Wave Doppler (CW): Continuous wave Doppler detects the abnormal cardiac high-speed blood.
Panoscope: Extending wider view for doctors to scan large area tissue the system particularly allows doctors to monitor the scanning quality via simultaneous display of B mode/ Panoramic mode.
Auto-fit: One button optimization function not only adjusts TGC and B gain but also base line PRF and PW gain realize the best 2D image and PW spectrum.
Smarchive: The smart patient info management system enables edit manage and transfer patients' information as well as images so as to realize archive analysis and review patients' information and make remote diagnosis available.
Main unit with 18.5-inch medical LCD monitor with Broadband convex probe C3L60C (R60, 2.0-5.0MHz)
Broadband linear probe L8L38C (38mm, 5.0-12.0MHz) + 4D Convex Probe and Software 
R 265,000.00